Deox and Fit Specifications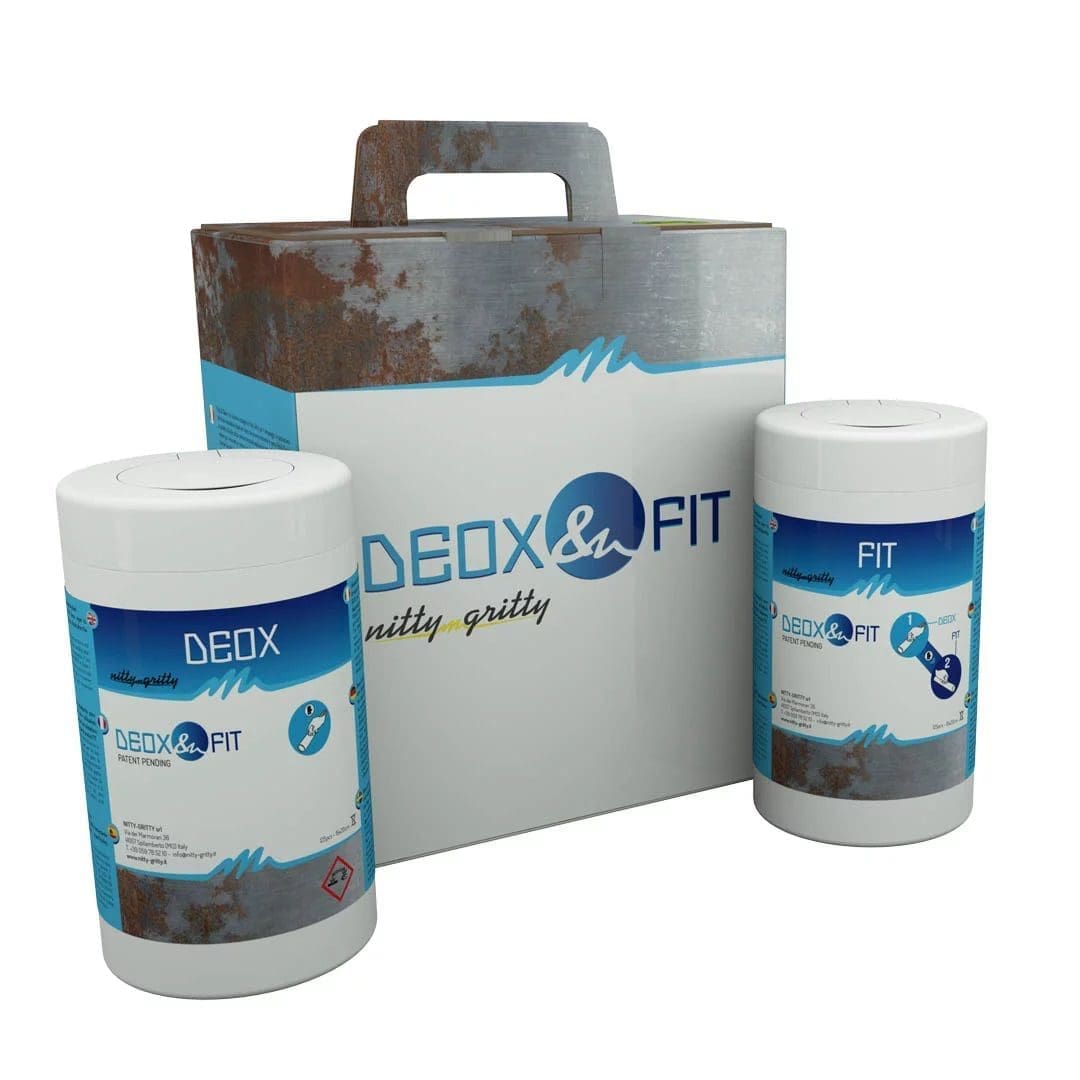 Informatie
Wilt u meer informatie over onze producten neem dan
contact
met ons op. Wij bieden een ruim overzicht aan brochures en fotomateriaal voor oriëntatie.
Wij ontwikkelen ook 'specials' op maat, aansluitend op uw wensen en eisen.
Deox & Fit is the Nitty-Gritty idea allowing the deoxidation and re-passivation of stainless steel.
Designed for those who need to intervene during the process.
Deox & Fit is easy to use : first, you rub the Deox wipe on the stainless steel parts to be treated (in a few seconds the oxydations on the stainless steel surface will disappear) ; then you spray (or swipe with the FIT Wipes) the Fit component, which will act both as a neutralizer and as a restraint of future corrosive phenomena; finally, you remove the Fit component with a dry cloth.
Three quick steps to make the treated surface shine, without oxidations, perfectly protected, as good as new.