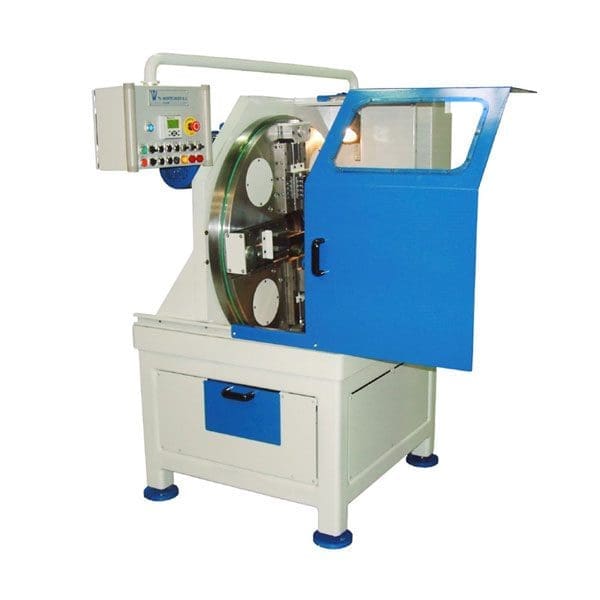 Information
For more information about our products, please
contact us
. We offer a wide overview of brochures and photo material for orientation.
We also develop customized 'specials', in line with your wishes and requirements.
The unique ABM-6 Machine has very short cycletimes compared to a conventional bandsaw or circular saw.
The ABM-6 is till 20 times faster. Not only the working time is shorter. Also the handling of the pipe-material is extremely reduced because two machinings (cutting AND BOTH sides beveling) is done in the same cycle. This makes it possible to win a lot of time.
The adjustable feed of the cutting and beveling tools as well as the adjustable speed of the toolhead, makes it possible to machine all kinds of material like steel, stainless steel, DUPLEX, SUPERDUPLEX, Hasteloy, etc.
During the automatic cycle, BOTH pipe-ends beside the cutting line, are beveled at the same time. Only cutting, so without beveling, is naturally also possible.