EXACT PIPECUT V1000 Specifications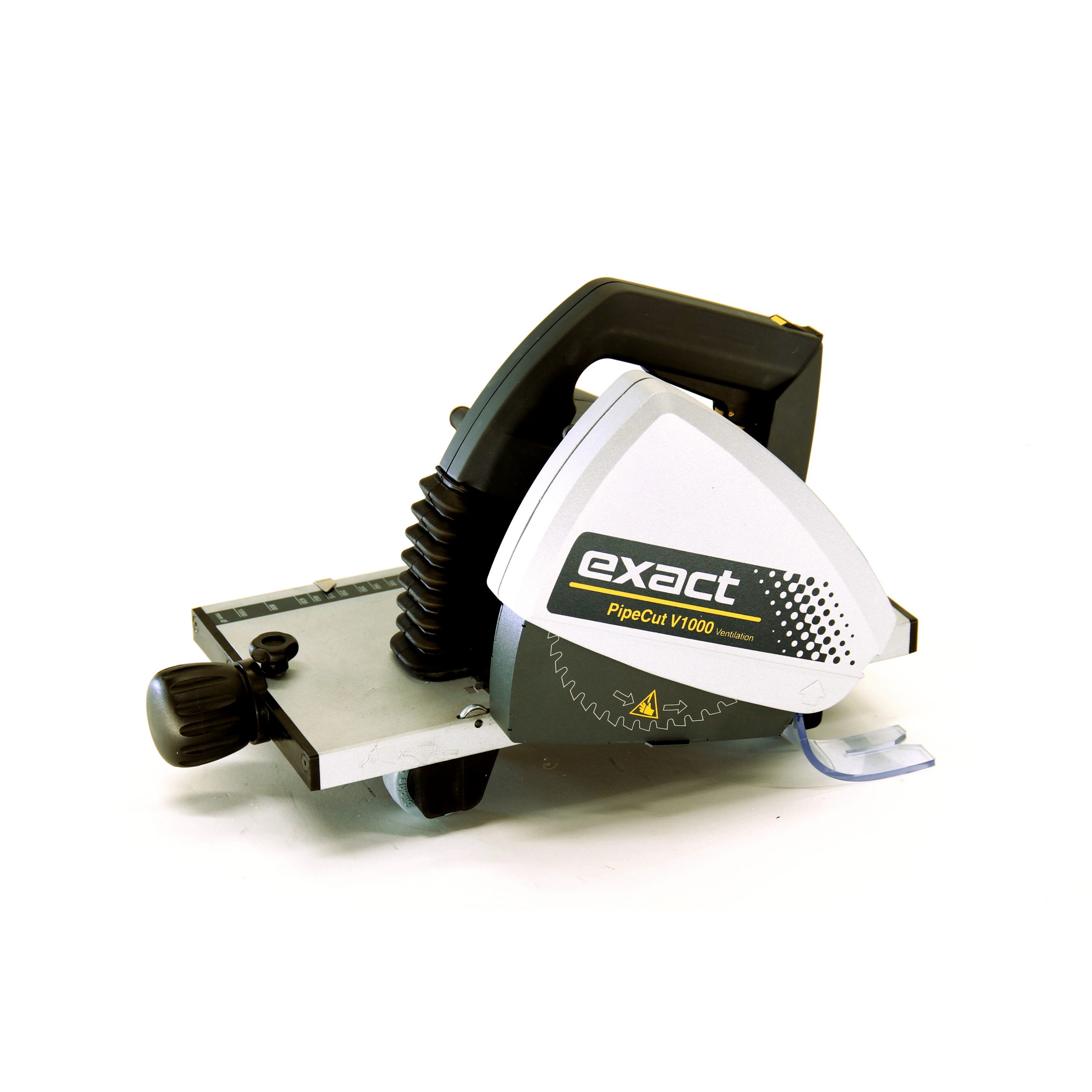 Informatie
Wilt u meer informatie over onze producten neem dan
contact
met ons op. Wij bieden een ruim overzicht aan brochures en fotomateriaal voor oriëntatie.
Wij ontwikkelen ook 'specials' op maat, aansluitend op uw wensen en eisen.
Cutting Spiral Ducts
Exact PipeCut V1000 offers ease of use and a huge size range for cutting spiral ducts.
It's a new era for spiral duct cutting.
The finished ends are straight and ready to be connected.
As an option, we have special pipe supports for the V1000 that can hold spiral ducts from 3" – 40" (75mm-1000mm).
The weight of a Exact PipeCut V1000 is only 6 Kgs.