Trav L cutter specifications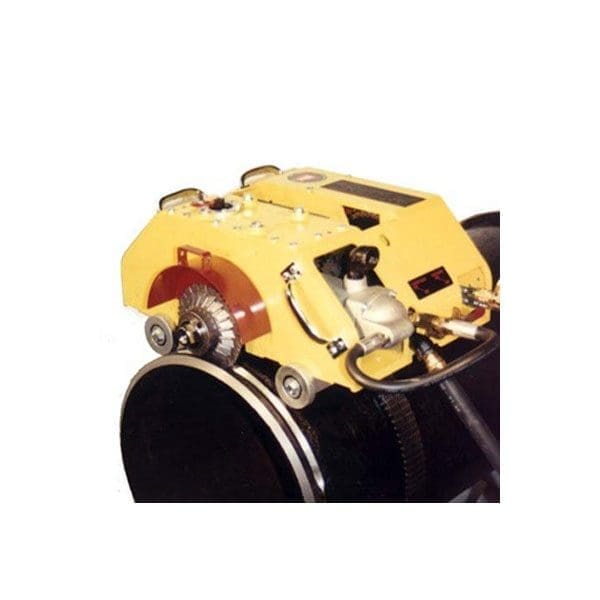 Information
For more information about our products, please
contact us
. We offer a wide overview of brochures and photo material for orientation.
We also develop customized 'specials', in line with your wishes and requirements.
The Trav-L-Cutter is a portable milling machine.
It makes cold cuts, and/or bevels at the same time on all pipe sizes from 6" and up, on all pipe schedules and on any material that can be machined.
Secured by its own tensioning chain, it crawls around the pipe, cutting and/or beveling at the same time.
Operates Anywhere With air or hydraulic power, the Trav-L-Cutter will operate on horizontal or vertical pipe, in the field or in the shop. It cuts and bevels in a mud filled ditch or under water, where it has been used in chambers and free diving to depths of 600 feet.