WPS 12-24 Pipe Orbital Sawing Machine specifications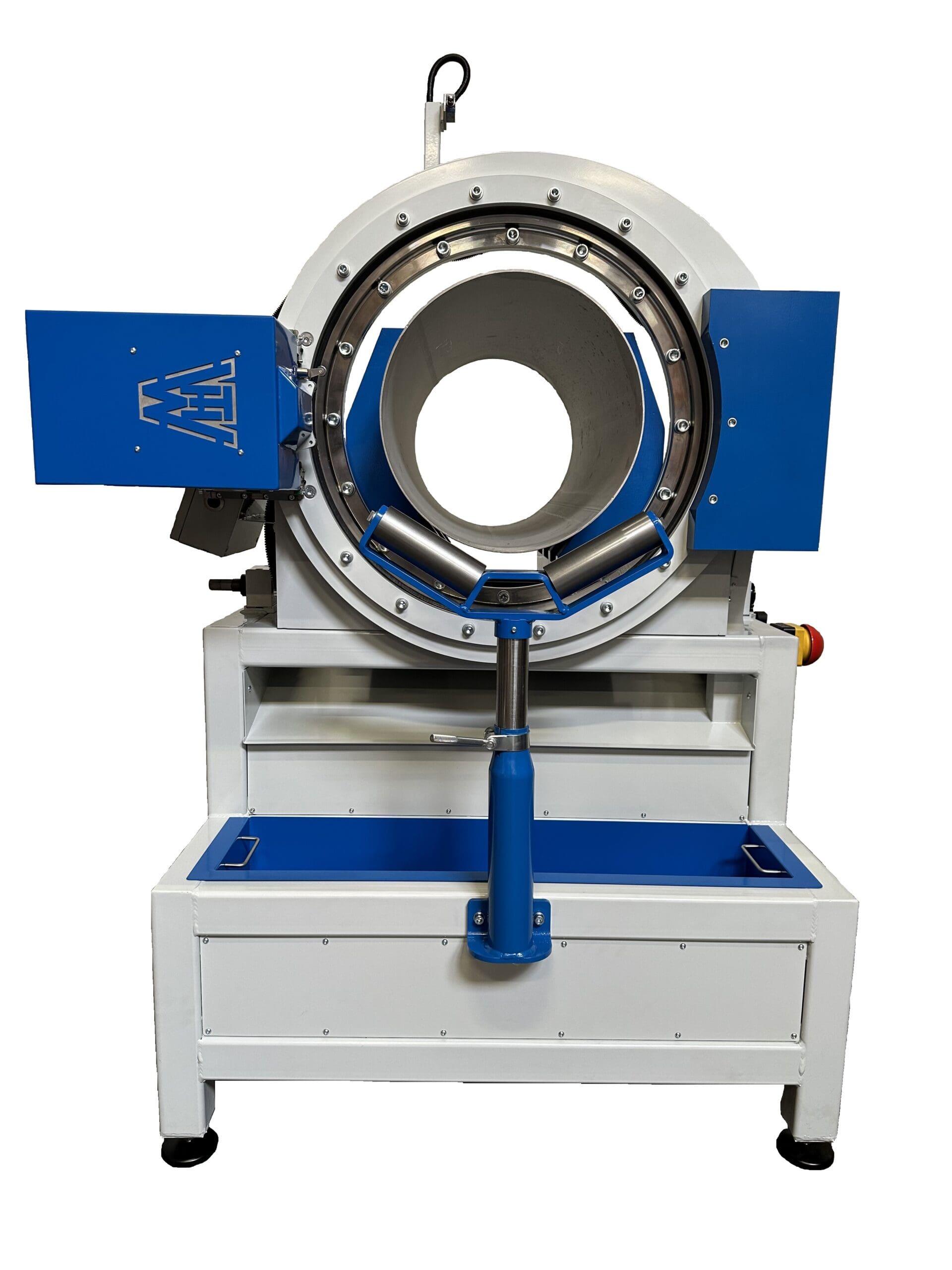 The WPS 12-24  Pipe sawing machine has been developed to easily and quickly set a pipe to the correct length, clamp it and cut the pipe using a carbide saw blade.
Through the control, a pneumatic/hydraulic pressure cylinder ensures that the saw blade
saws through the pipe and the rotating movement is controlled by a separate servo motor.
Started and the pipe is cut to size, SQUARE and FAST.
The motor is designed for sawing pipes with a wall thickness of approx. 4 mm. and then up to approx. 20-25 mm. So very easy and universally applicable.
Because the saw blade is also driven by a servo motor, the speed can be adjusted from high to low and therefore both STEEL and STAINLESS STEEL can be used to saw pipes. The advantage of the servo motor is that it operates both at a low speed and at a high speed, each giving a high, constant torque.
We also have these machines available for demonstrations and rental.
Information
For more information about our products, please
contact us
. We offer a wide overview of brochures and photo material for orientation.
We also develop customized 'specials', in line with your wishes and requirements.