Roller stand WRB specifications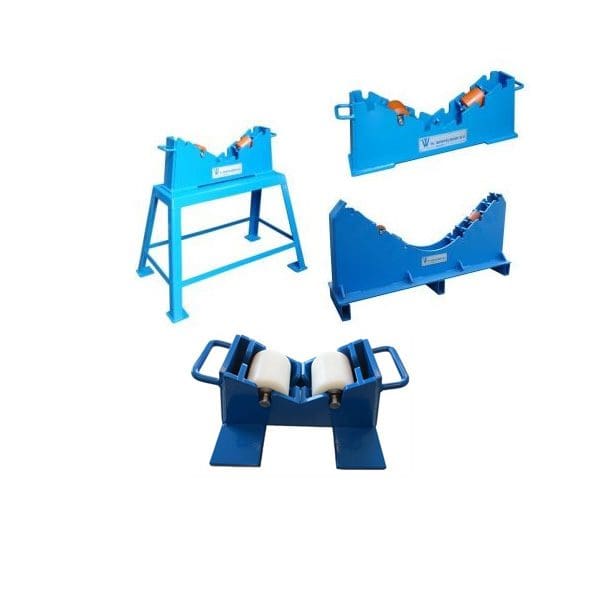 Information
For more information about our products, please
contact us
. We offer a wide overview of brochures and photo material for orientation.
We also develop customized 'specials', in line with your wishes and requirements.
The roller blocks are available in 3 models:
WRB 2-12
, range 2"- 12" - 1500 kgs.
WRB 3-24
, range 3"- 24" - 1500 kgs.
WRB 24-56
, range 24"- 56" - 1500 kgs.
Undercarriage as an option 
The stands are equiped with 2 rolls.
The rolls can be turned 90 degr in the frame work.
Thanks this system the stands can be used for rolling or turning the pipe.
In addition, we have the WRB-E roller support beam support new in our range, it is simply placed on the flange of the beam and clamped with 2 bolts.