MFF mini flange facer O.D. specifications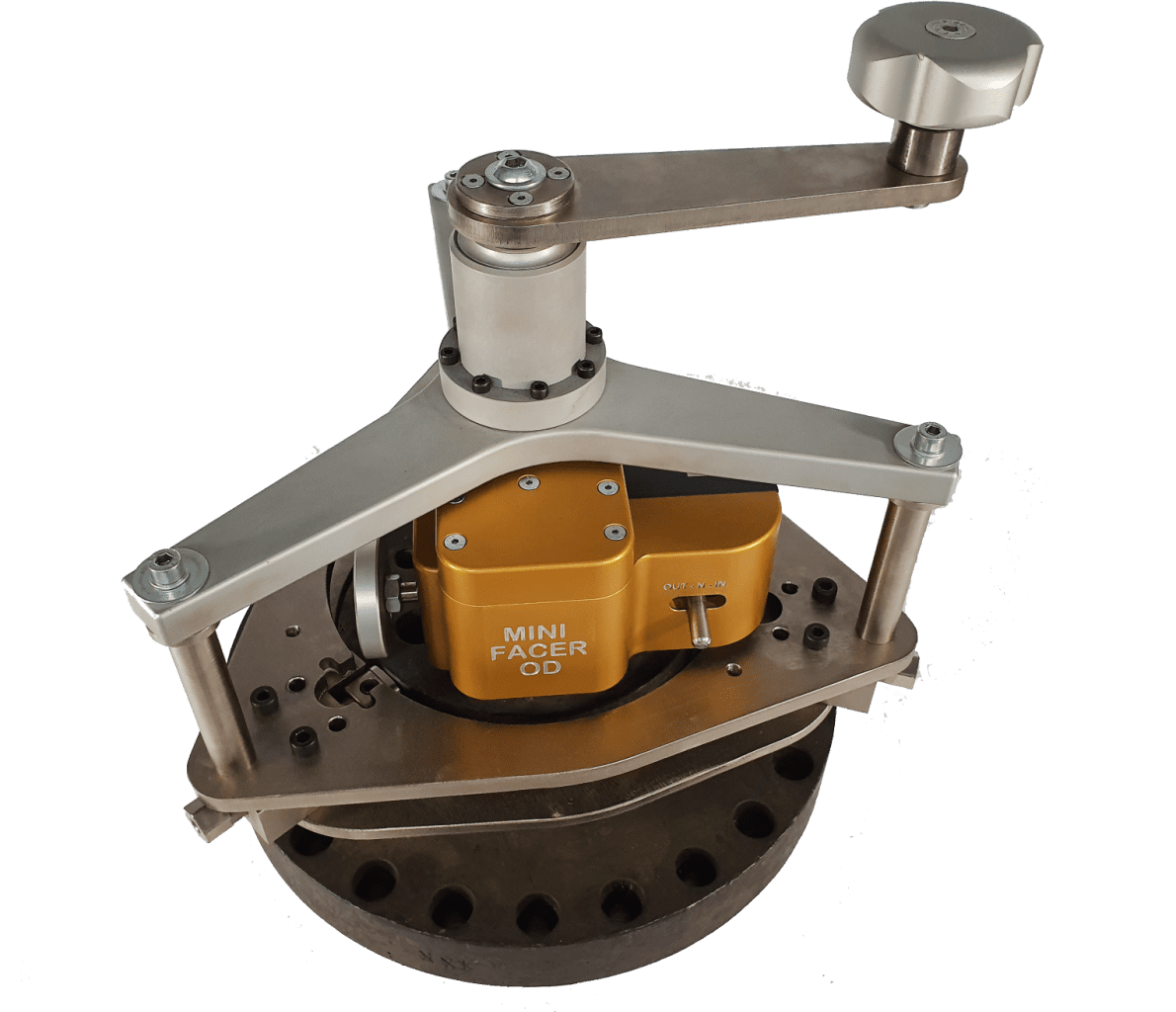 Damaged flange facings can be repeared with the manual operated MFF Mini Flange Facer.
By turning the machine by hand, the tool moves back and forward.
The quality of the finish depends on the choice of the spindle, this model has a gearbox and can do both smooth and stock finish.
The machining capacity goes from 0 till 342 mm.
By means of exchangable clamp parts it is possible to clamp the range of the machine.
The MFF comes in a strong case that includes clamping parts, hand tools and a set of cutting tools.
Inform for more capabilities of the MFF flange facers or ask for a demonstration.
Information
For more information about our products, please
contact us
. We offer a wide overview of brochures and photo material for orientation.
We also develop customized 'specials', in line with your wishes and requirements.