Greeny Cap specifications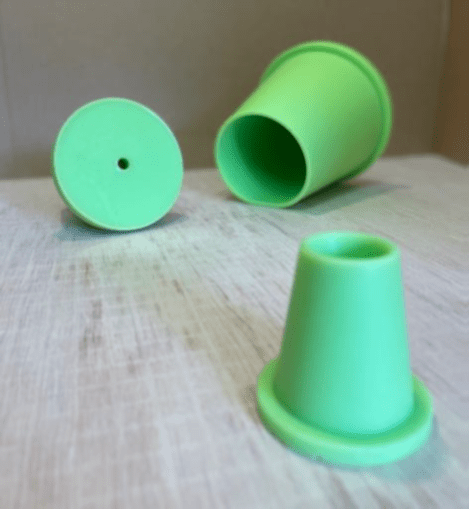 Information
For more information about our products, please
contact us
. We offer a wide overview of brochures and photo material for orientation.
We also develop customized 'specials', in line with your wishes and requirements.
"GREENY CAP" UNIVERSAL SILICONE PIPE STOPPERS WITH BACKING GAS TRANSIT
The "Greeny Cap" are THE solution for closing the ends of pipes for filling the pipe with BACKING GAS. Due to the CONICAL shape - both on the OUTER side and the INSIDE side - these are widely applicable for multiple diameters.
The advantages:
- Flexible.
- Conical.
- 100% NON-TOXIC SILICONE.
- Fast, easy and clean to use.
- Temperature resistant up to 220° C - short term up to 250° C.
- Easy !! With 3 Greeny Caps all diameters between 9 and 114.3 mm.