Band Crawler specifications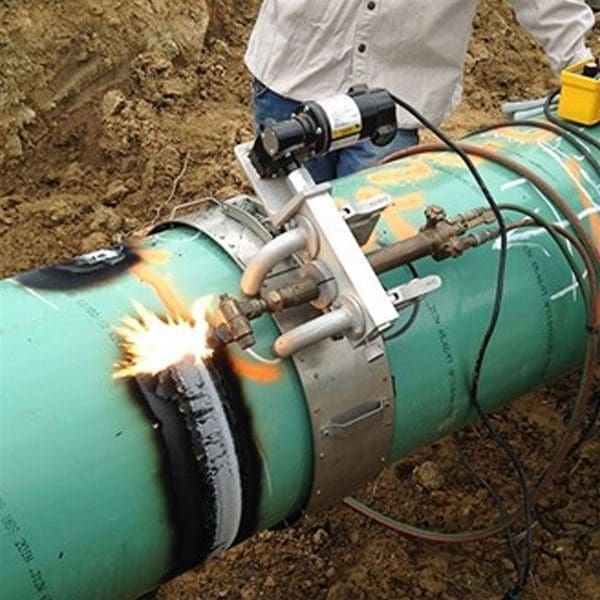 Information
For more information about our products, please
contact us
. We offer a wide overview of brochures and photo material for orientation.
We also develop customized 'specials', in line with your wishes and requirements.
Hand- or electric powered band crawler type pipe-cutting machine, available for pipe sizes 6" and larger. Bands standard available till 60" pipe (1524mm). Features:
- Ideal for cutting in tight spaces, (only ca. 15 cm. space needed)
- Out-of-Round pipe no problem.
- Bands made of stainless steel.
- Also available for special pipe dimensions / cemented pipe etc.
- Hand-operated with flexible drive with lengths from 2,7 and 4,2 mtr.